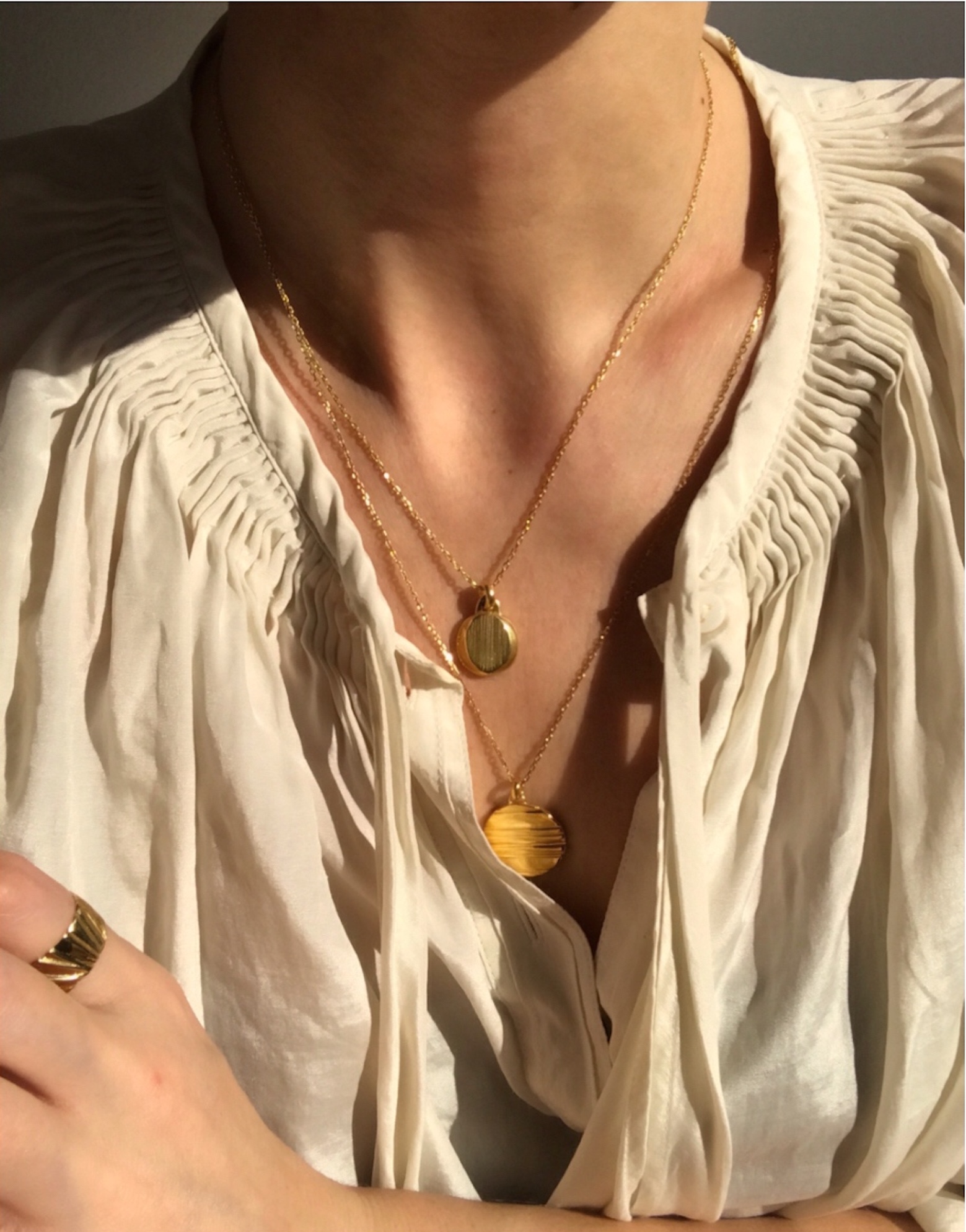 TEX PENDANT
EXPRESS DELIVERY - LISTED PIECES ARE AVAILABLE FOR DELIVERY WITHIN 2-3 WORKING DAYS (for unlisted finishes & engraving please order through the NECKLACE section in main menu)
The Tex pendant is a simple, chunky design intended to be worn everyday.
Strung with a hand-carved circular pendant, the flat finely ridged surface works in contrast to the smooth polished sides that are cut away to create a raised oval shape.
Handcrafted in 18 carat gold plated silver, with a choice of chain lengths, 18" or 22".
Handcrafted in our London studios