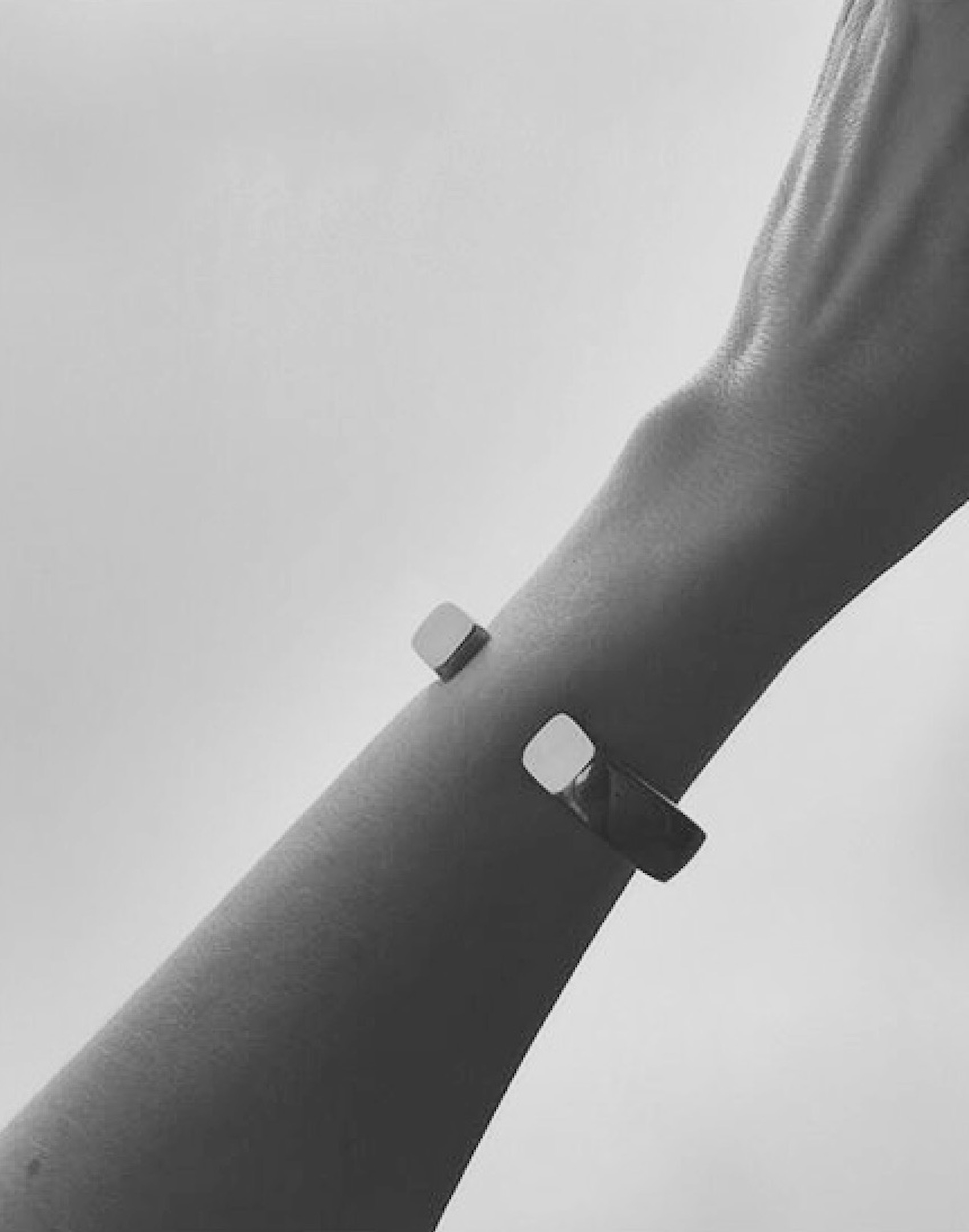 BIG ARLO CUFF
EXPRESS DELIVERY - LISTED PIECES ARE AVAILABLE FOR DELIVERY WITHIN 2-3 WORKING DAYS (for unlisted finishes please order through the BRACELETS section in main menu)
This bold, weighty cuff embodies our signature style of minimal, sculptural pieces.

Cast in solid sterling silver, the Big Arlo sports dual facetted shapes at either side, designed to hug the top edges of the wrist, offering a comfortable and surprisingly secure fit that slides the length of the wrist.

Wear solo as a statement piece to add guts to any outfit.

Also available in 18 carat gold plated bronze.
Handcrafted in our London studios.