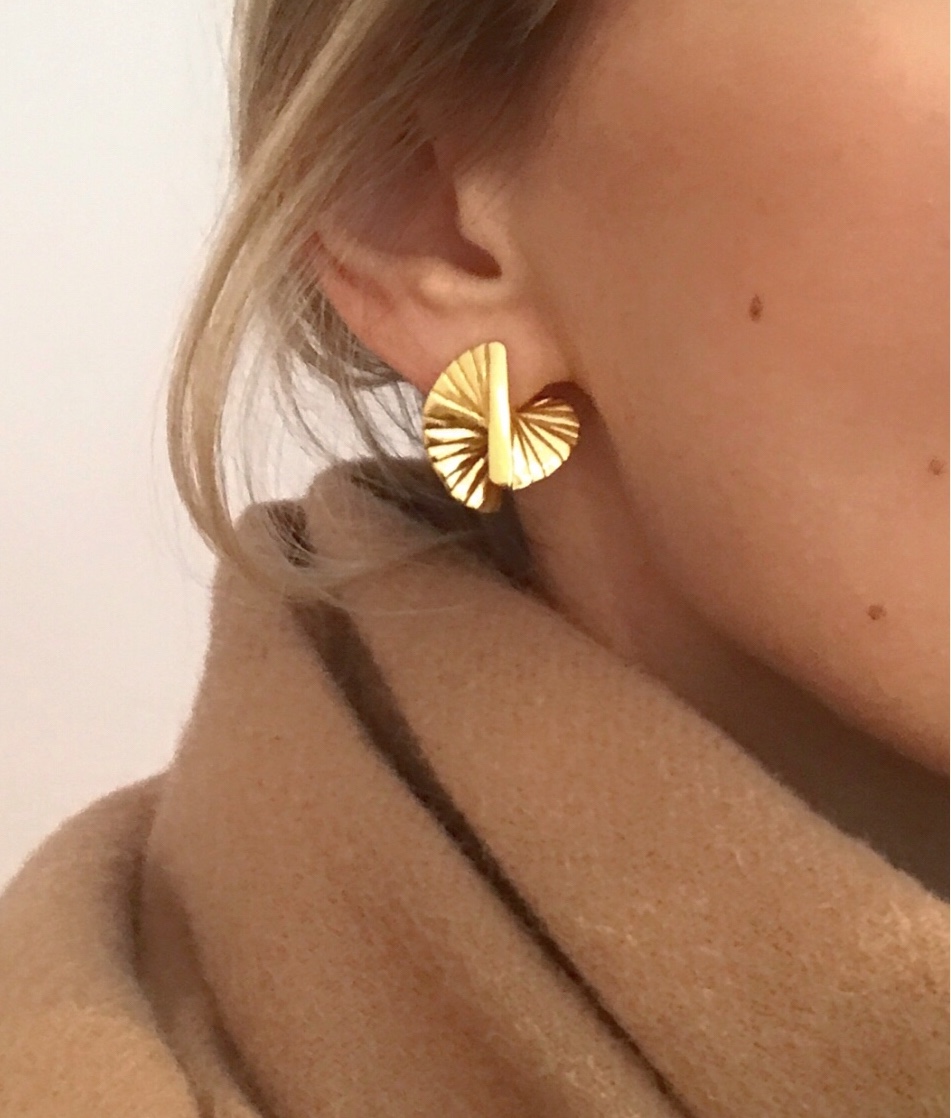 BABY FAN EARRINGS
The Baby Fan Earrings are cast from 18 carat gold plated bronze with a layered, spiral design that gently curves on the reverse to fit comfortably behind the ear.
Simple, lightweight, everyday pieces with a twist.
Also available in solid sterling silver.
Handcrafted in our London studios.